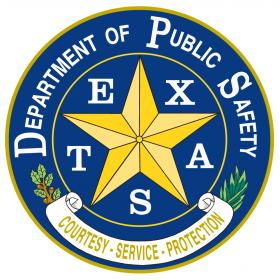 Amarillo, TX– A story by the Amarillo Globe News reports a man and woman were killed and two others critically injured after wreck on Friday morning in Moore County between Amarillo and Dumas, Texas Department of Public Safety said.
DPS Trooper Chris Ray said the wreck occurred around 6:50 a.m. at the U.S. Highway 287 north access road and Farm-to-Market Road 1913 intersection, about 12 miles south of Dumas.
Harley Don Lewis, 37, of Amarillo, was driving a 2002 Toyota Corolla north on the access roada and failed to heed a stop sign at the intersection, Ray said.
The Corolla collided with a 2012 Honda CRV driven by Andrew Scott Merrell, 29, at the intersection.
Two passengers in the Corolla, Lewis and Melissa Rousset Lewis, 36, of Amarillo, were pronounced dead at the scene of the wreck.
Another Corolla passenger, Nola Lake, 7, was taken to Northwest Texas Hospital with life-threatening injuries. Merrell, the driver of the CRV, was also taken to the hospital with life-threatening injuries.
DPS Trooper Chris Ray said everyone involved in the wreck was wearing seat belts.
If you have any questions or need legal advice, feel free to contact me directly at your convenience.