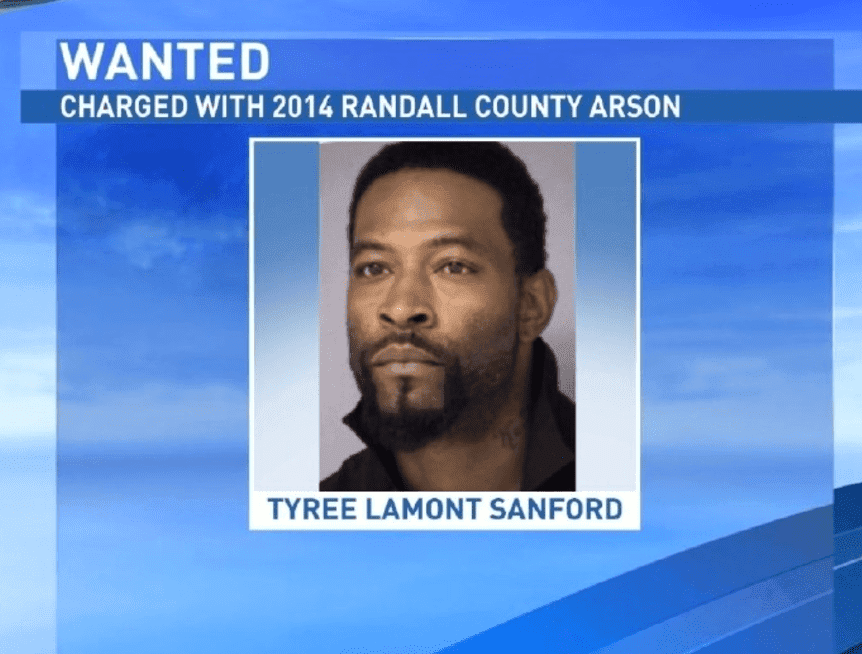 Following the arrest of two people in a murder-for-hire plot in early March, Amarillo police have discovered a connection to another case.
As Special Crimes Unit investigators continued to review information, and found the murder-for-hire plot was connected to a June 4, 2014 arson in Randall County.
The Amarillo Police Department said a semi-tractor was burned while it was parked at a home in the 10,000 block of Highway 60. This vehicle, according to APD, was owned by the intended victim in the murder plot.
Investigators believed 49-year-old Billy Glenn Ivy Jr., 34-year-old Kimber Danielle Eisenhaur and 35-year-old Tyree Lamont Sanford committed the arson.
The Randall County District Attorney's Office accepted the arson charges, a second-degree felony, on Friday against the three subjects.
The charges have been added to Ivy and Eisenhaur who are in custody at the Randall County Jail.
Tyree Lamont Sanford is now wanted for Arson. Police describe him as a black male, 5′ 9″, weighing 175 pounds with black hair and brown eyes.
You are asked to call the APD or Amarillo Crime Stoppers at 806-374-4400 with any information on his whereabouts.
Calls to Crime Stoppers remain confidential and tipsters could earn a cash reward. To submit a tip online, click HERE.
Story provided by ABC 7 News Amarillo.  APD also reports on this story.