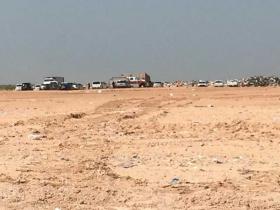 AMARILLO, TEXAS — 53-year-old Michael Shawn Lightfoot of Amarillo was killed Tuesday afternoon. He was killed in what police described as a public accident at the city landfill.
About 3:00 p.m. emergency personnel were called to the scene just west of Amarillo.
According to police, three drivers and three trucks from Waste Wranglers were unloading at the landfill.  Police said one of the drivers was out of the tractor trailer-type vehicle and had assisted another truck that was stuck while unloading.
After the stuck truck was freed, the driver backed up because he believed the assisting driver was up in a truck but instead he was actually behind the vehicle.
Michael was struck by the trailer, according to Police and was pronounced dead at the scene. An autopsy has been ordered. Investigation continues and the driver involved was interviewed and released.
According to ABC News Channel 7.
If you have any questions or need legal advice, feel free to contact me directly at your convenience.