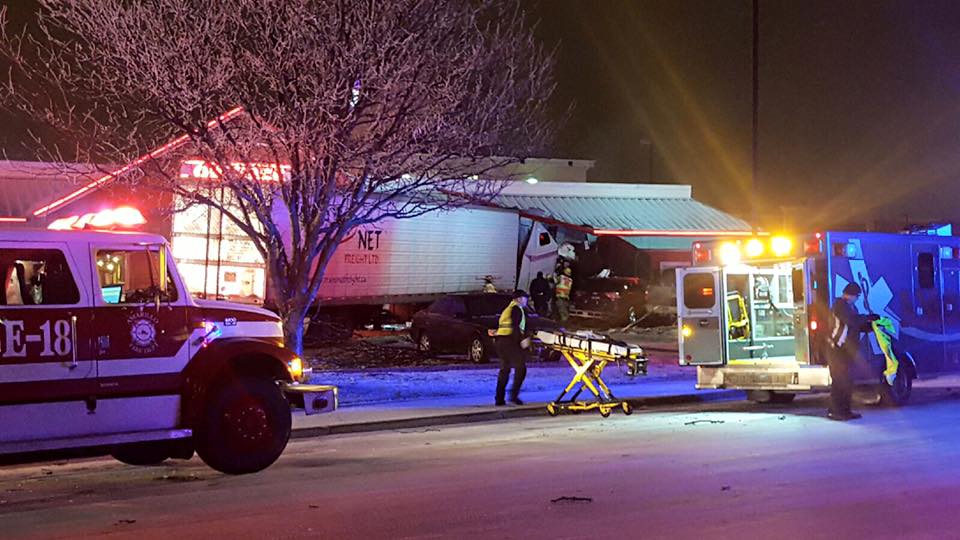 Amarillo, TX – Crews removed a semi that crashed through Outback Steakhouse Saturday evening.
It happened around 7:30 p.m.
Police said a truck heading east on I-40 lost control, and hit a semi. That semi then lost control, slid off the highway and across the access road, heading towards Outback Steakhouse.
The semi hit about six cars in the parking lot before crashing through an employee area in the back of the restaurant.
No restaurant patrons or employees were injured, but the two passengers of the semi were sent to the hospital with unknown injuries.
Outback Steakhouse remains closed Saturday night and Amarillo police are investigating the crash.
Story provided by Amarillo News Channel 10. ABC 7 News and KAMR also report on this story.
If you have any questions or need legal advice, feel free to contact me directly at your convenience.