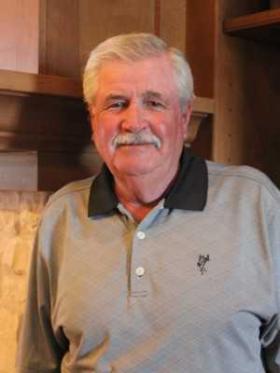 Photo Courtesy Amarillo Globe News
A Texas Department of Public Safety investigator cited alcohol and speed as factors in a vehicle accident that claimed the life of Charles "Butch" Palmer, 71, father of PGA golfer and Amarillo native Ryan Palmer.
About 8 p.m. Aug. 18, Butch Palmer was driving a black GMC Yukon north on State Loop 335 in the outside lane when the vehicle veered off the right side of the roadway, according to a DPS crash report.
He overcorrected and began skidding across the northbound lanes and into the center median, where the vehicle rolled over onto its right side and slid across the southbound lanes into a ditch on the west side of the road.
The vehicle rolled multiple times and Butch Palmer, who was not wearing a seat belt, was ejected. He was pronounced dead at the scene of the wreck.
The report did not specify his blood alcohol content or the vehicle's speed at the time of the accident.
Story provided by Amarillo Globe News.
If you have any questions or need legal advice, feel free to contact me directly at your convenience.