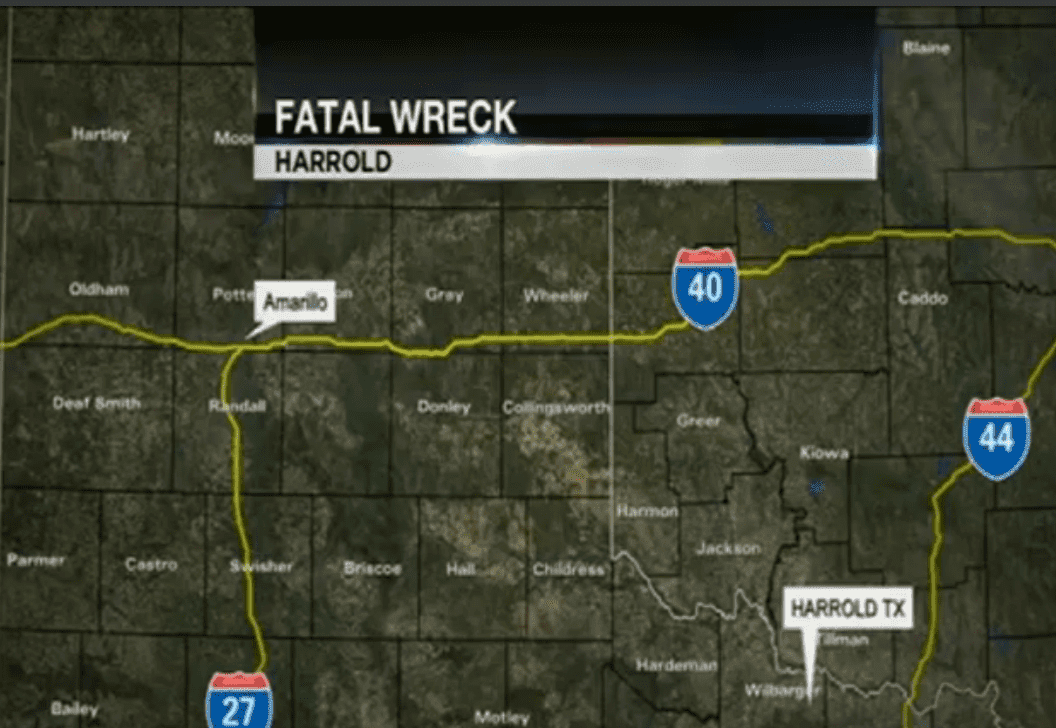 A two car wreck just outside of Harrold takes the life of an Amarillo woman.
Around 8 p.m. Monday night, a jeep rear ended a car driven by Donna Guinn from Amarillo.
It happened on Highway 287 in front of the Harrold Truck Stop.
DPS Trooper Dan Buesing say Guinn was killed instantly, and her 16-year-old passenger was taken by helicopter from Electra Memorial Hospital to United Regional with non-life threatening injuries.
Authorities say he was released on Tuesday.
The jeep driver was taken to Wilbarger General Hospital for non-life threatening injuries and was also released on Tuesday.
Story provided by KAMR 4 Local News Amarillo.
If you have any questions or need legal advice, feel free to contact me directly at your convenience.