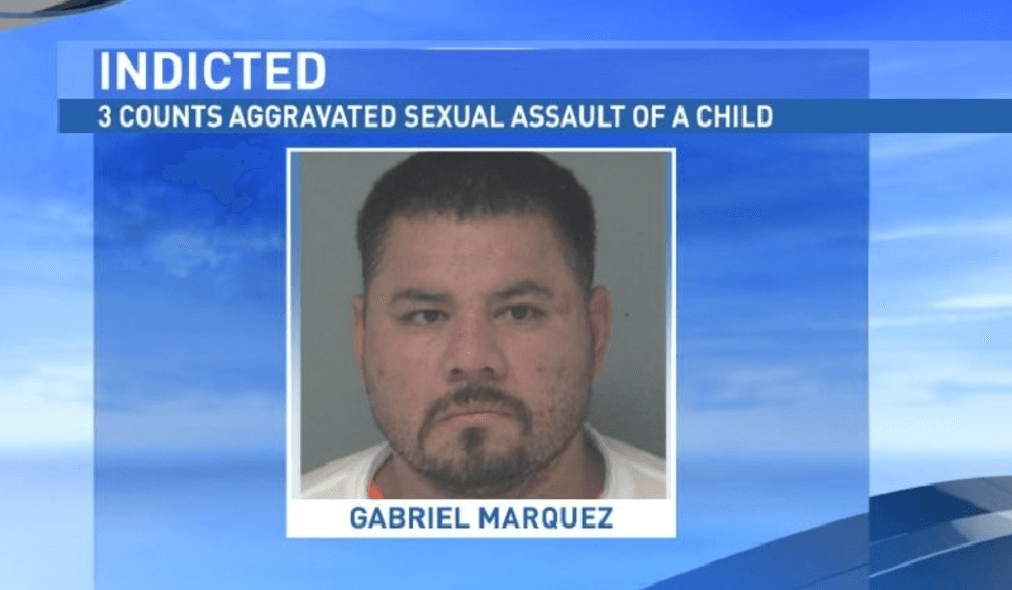 AMARILLO, Texas (KVII) — An Amarillo man has been indicted in Potter County on at least four sex crimes against a child.
According to the indictment, 37-year-old Gabriel Marquez was indicted on March 1, 2017, on the charges.
The charges against Marquez include three counts of Aggravated Sexual Assault of a Child and one count of Indecency with a Child by Sexual Contact, according to the indictment.
The indictment states the incidents occurred in October 2015. All four counts against Marquez happened with the same child.
Story provided by Amarillo ABC 7 News. 
 
For more information regarding sex crimes in Amarillo, contact the Quackenbush Law Firm today to speak with experienced criminal defense legal counsel.