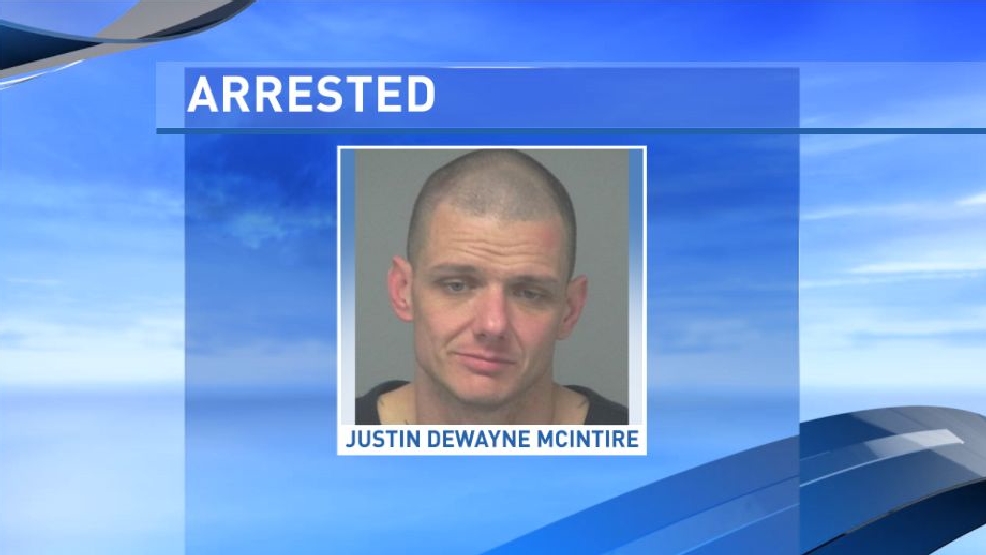 AMARILLO, Texas (KVII) — The suspect accused of striking a Potter County deputy and dragging him behind his motorcycle has been arrested.
The Potter County Sheriff's Office said they arrested 34-year-old Justin Dewayne McIntire in relation to the crime. McIntire was arrested on warrants from Aggravated Assault Against a Public Servant and Evading Arrest/Detention with a Motor Vehicle.
Justin Dewayne McIntire is accused of striking the deputy during an attempted traffic stop in which PCSO said he was traveling at speeds around 117 miles per hour on a "crotch rocket" motorcycle. When deputies attempted to pull him over, McIntire allegedly fled at high speeds on the motorcycle.
PCSO said after some time, a deputy believed McIntire was giving up on fleeing so the deputy began approaching the motorcycle. As the deputy got closer, McIntire allegedly sped up, striking the deputy and as a result, the deputy was dragged behind the motorcycle for a few feet.
McIntire was booked into the Potter County Jail on Saturday, March 11.
Story provided by ABC 7 News Amarillo. Amarillo Globe-News also reports on this story.